Customized Christmas Lighting
to Bring Joy To All Ages
Whether you prefer traditional white lights, colorful and festive displays, or anything in between, our team at The Lighting Master has the expertise and experience to create the perfect Christmas lighting display for your home or business.
Professional Christmas Light Installation
From elegant and understated designs to over-the-top, show-stopping displays, we have the tools and creativity to bring your vision to life. We use high-quality, energy-efficient LED lights and offer a range of options to fit any budget, ensuring that your home or business will look its best during the holiday season.
It's time to deck the halls!
Decorate your business with professional holiday lighting. Don't let the fear of a huge DIY Christmas lighting installation or other holiday lighting installation projects keep you from going all out for the holidays this year. The Lighting Master provides turn-key, no-hassle professional holiday lighting service.
Whether you want to infuse your home with the warm glow of Christmas lights or accentuate your festive decorations, we've got you covered. The Lighting Master utilizes top-notch LED lighting fixtures that are not only energy-efficient but also durable, ensuring your holiday season is filled with the magical radiance of Christmas lights year after year.
Whether you are looking for elaborate Christmas light installations in Northwest Arkansas for businesses or your personal home, we've got you covered. We are here to make your vision of Christmas come to life.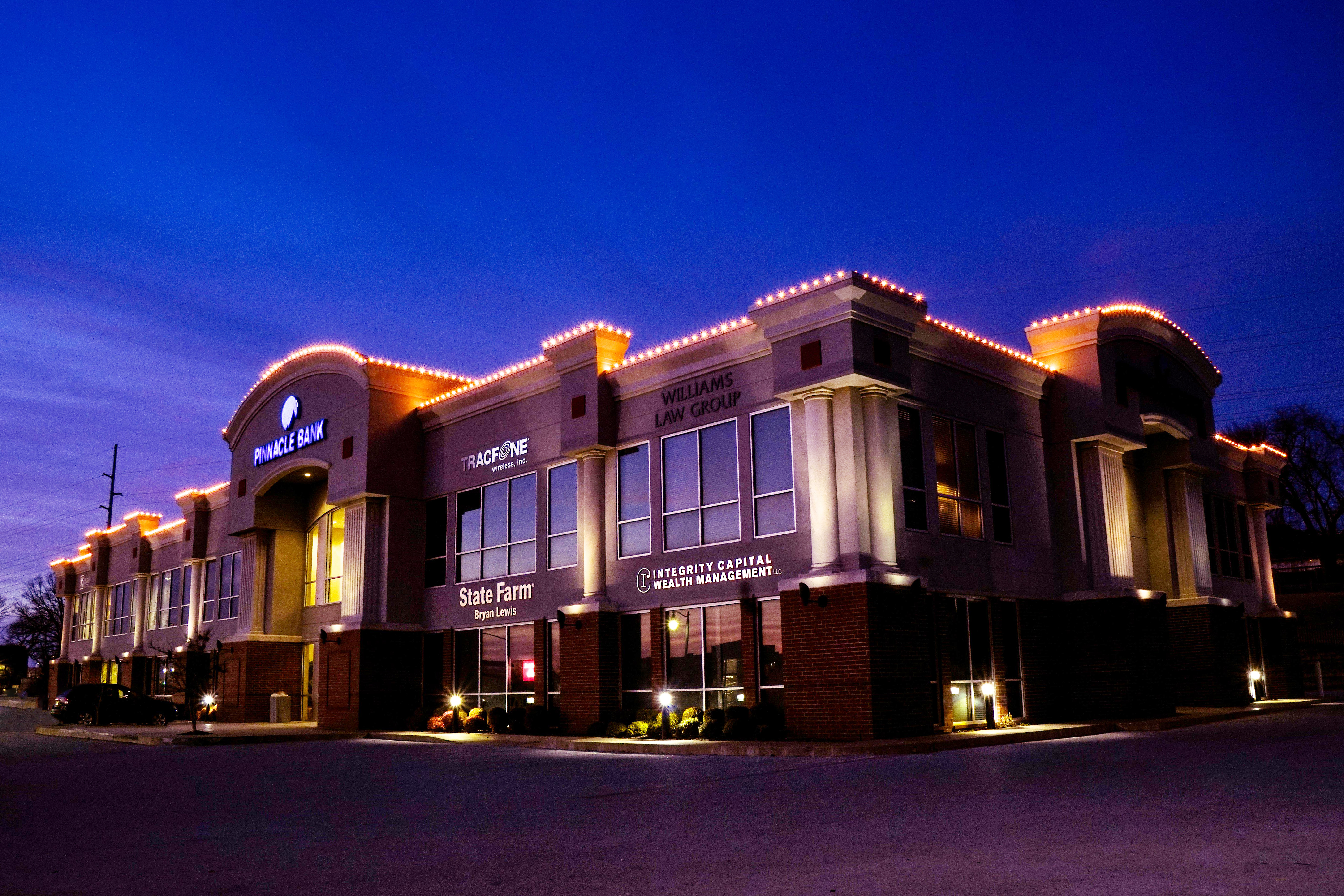 In addition to our Christmas lighting services, we specialize in landscape lighting, taking the hassle out of lighting your home, adding security and enhancing the appeal of your home. Our team of experts will work with you to create a stunning lighting display that will make your home the envy of the neighborhood.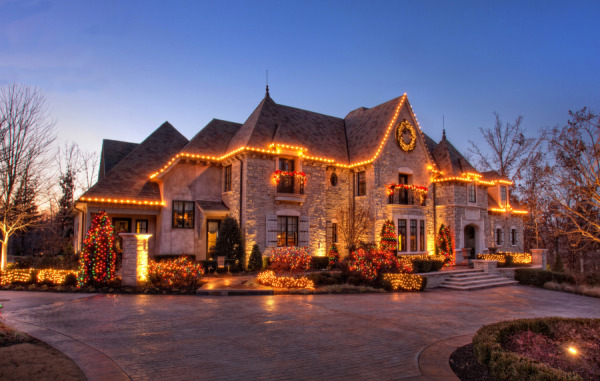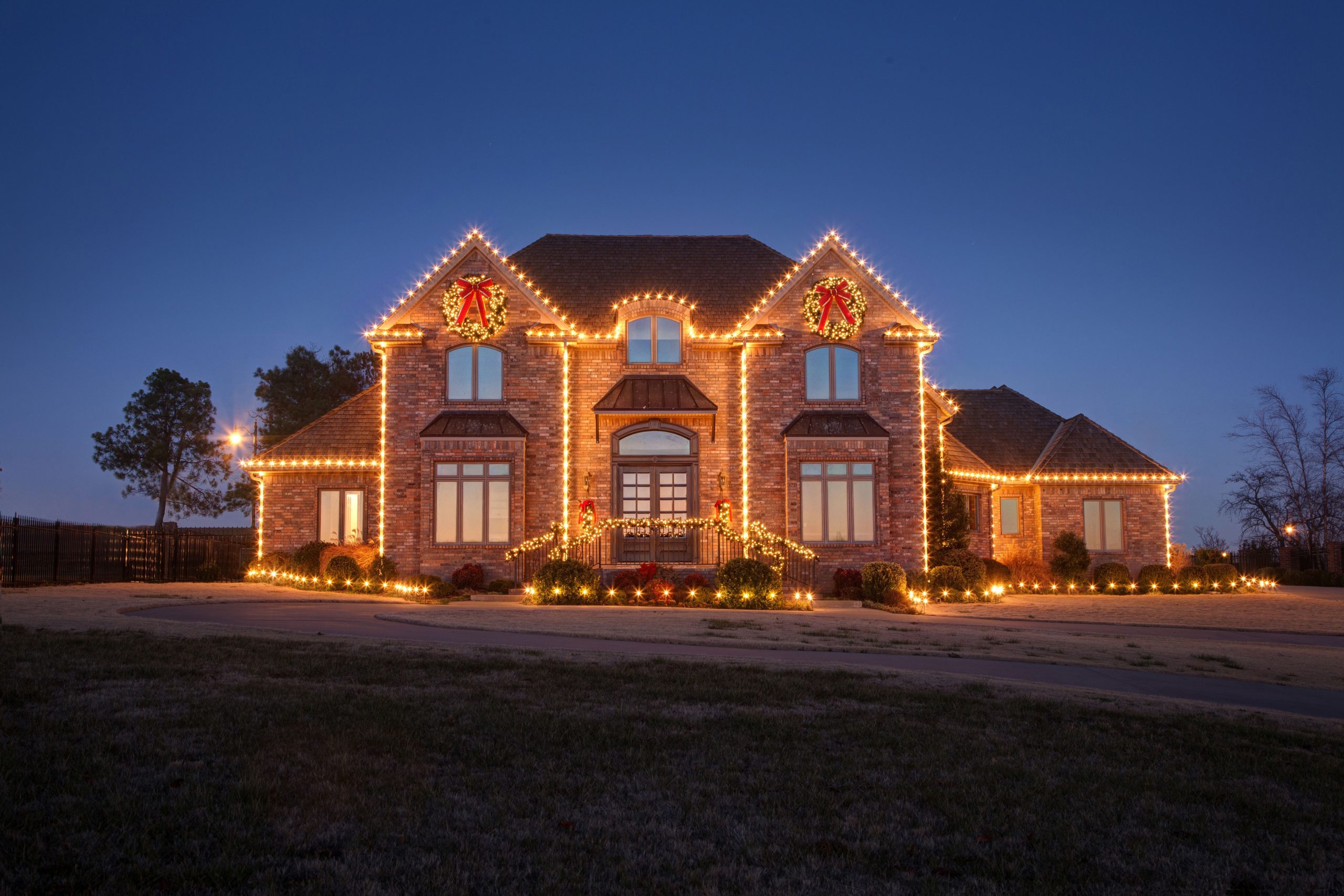 Beautiful displays!
Best place to buy Christmas lights this year, Hands down!
Outstanding crew, and the light work was top shelf
They do it real good! May have some rough employees but they're work is soft and beautiful. Don't judge a book by their cover.... They do good work
Great place and people
I have used The Lighting Master for the past several years and have been happy. This year I added on to my project. When I went to turn the lights on on Thanksgiving evening some of them did not work. I am giving a 5 star rating because they have exceptional customer service. I sent a text and first thing Friday morning they contacted me and sent someone out. The lights look amazing! Thank you!
At The Lighting Master, we pride ourselves on providing exceptional customer service and high-quality landscape lighting solutions. We are a family-owned business based in Northwest Arkansas, serving Washington County and Benton County, with over 25 years of experience in lighting and landscape design. Our team is dedicated to providing you with the best possible experience and delivering results that exceed your expectations.